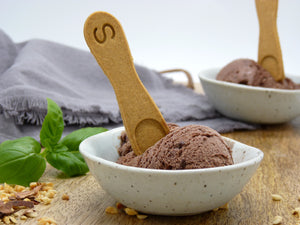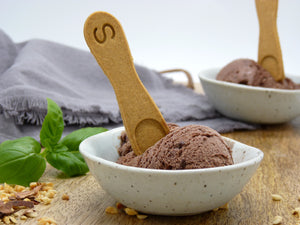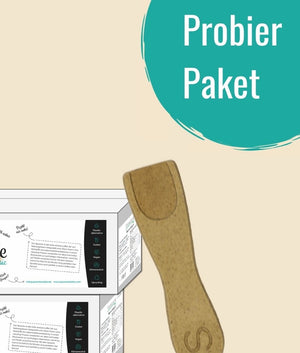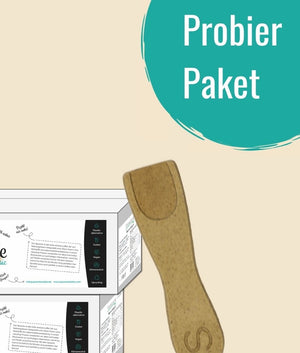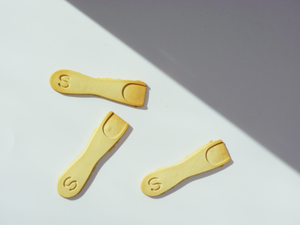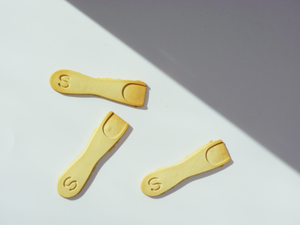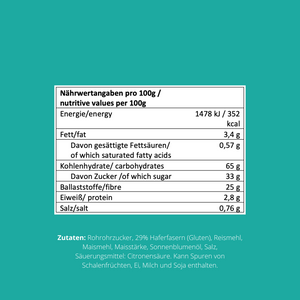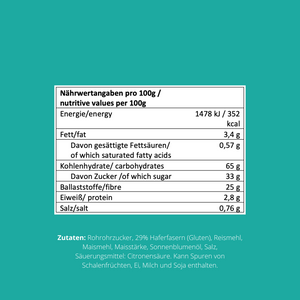 On Sale
Spoonie classic S - Edible Spoon
+++ After Season Sale !!! +++
Put an end to unnecessary single-use plastic. It's time for our edible spoon Spoonie classic S! Because we have developed an alternative to the plastic spoon that is not only made from 100% sustainable raw materials, but is also edible! Use our edible spoons for ice cream, frozen yogurt, desserts and much more! Thanks to the neutral taste, the Spoonie classic also goes well with savory dishes! When spooned, the Spoonie lasts at least 60 minutes without becoming soft.
Afterwards, the edible spoon can simply be eaten or disposed of biologically. So with the Spoonie you do not create waste and do something good for the environment!
The Spoonie classic S is:
3 good reasons why you need the Spoonie classic for the next ice cream season:
Single-use plastic has been banned since July 2021. So it's time for a truly sustainable alternative: our edible spoons.
The Spoonie classic is the perfect size for 1-2 scoops (6-8 cm). Your customers can enjoy a spoon after eating their ice cream or dispose of it organically.
Edible does not equal sustainable. But with us it is! We use oat fibre, which is why our Spoonie classic is a truly sustainable plastic alternative.   
But why exactly rescued oat shells?
Through the oat shells, we obtain valuable fibers for our spoons in a sustainable circular economy. This means we save remaining resources from the cerial industry, which are hardly processed further and disposed of despite their valuable fiber. This gives us a stable spoon with valuable nutrients and fiber, which is versatile thanks to the neutral taste.   
More about the edible spoon Spoonie classic
Our edible spoon tastes neutral with a delicious hint of crunchy oatmeal cookie. We deliberately use little sweetness so that the ice cream or dessert remains in focus. Because the spoon can simply be eaten along. Even if the spoon is disposed of biologically, you don't need to have a guilty conscience. Because it is made of renewable raw materials.
Our edible spoons have been awarded the Green Brand seal of approval and are therefore sustainable all along the line!
*The trial package can be purchased only once per customer.*
One carton contains 1.5 kilos of Spoonies, which corresponds to approximately 450 Spoonies.
Is the Spoonie Classic S just too small for you? For bigger tasks there is of course a big brother, the Spoonie Classic L!
A neutral taste is less important for you and you love chocolate? Then take a look here, because we have more varieties! 
You have questions about our products or are looking for dealer conditions? Then contact us directly at sales@spoontainable.de. We are happy to help you!