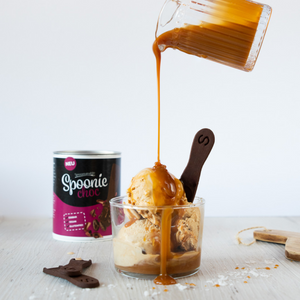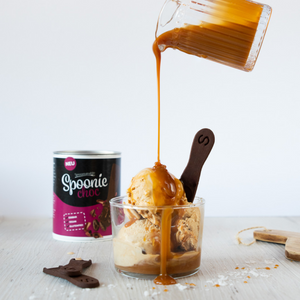 On Sale
Dreamteam für zu Hause - Bundle
The Dream Team Bundle. 🚀 The sustainable product collection for your home!
contents
1x Spoonie classic S in a can
1x Spoonie choc S in a can
1x Twirly choc in a can
Spoonie - The edible spoon for your gift basket 😋
With our Spoonie in the can our collection for sustainable gift ideas begins!
Because with the Spoonie in the gift basket you give away really sustainable ice cream enjoyment to your loved ones. Whether for the next girls, to the picnic or simply at home for snacking. Our Spoonies make themselves in everyone gift basket! In addition, they are School start great, to fill the school bag suitable and ensure lasting nibbling fun for the little ones during the break!
That's why the Spoonies are particularly sustainable gift ideas:
Spoontainable edible spoons are going out rescued ingredients manufactured! Thus, the Spoonie is not only plastic free, but also as possible Resource-saving in production. 🌱
So that the Spoonie can also be used directly in your gift basket, there is now also various combination boxes with our magical ice spells so you can let your creativity run free!
Twirly - The stirrer for hot chocolate! 🍫
In winter you can also create much more than just frozen sustainable gift ideas with the ice magic in the gift basket. With our Twirly in the can and the ice magic Willi Winter you can easily create your own cozy chocolate dream.