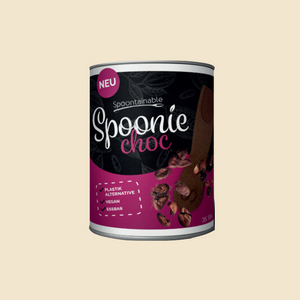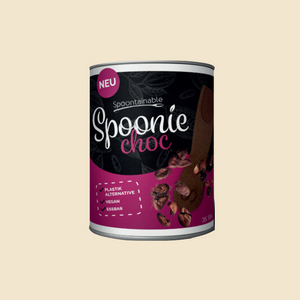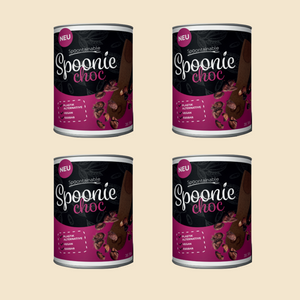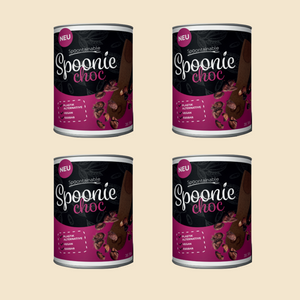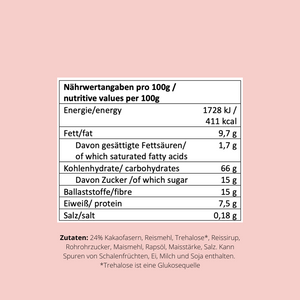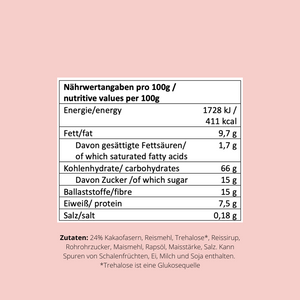 On Sale
Spoonie choc - in a can
Spoonie choc in a can
Schluss mit unnötigem Single-Use Plastik. Es wird Zeit für unseren essbaren Löffel Spoonie choc S! Denn wir haben eine Alternative zum Plastiklöffel entwickelt, die nicht nur aus 100% nachhaltigen Rohstoffen besteht, sondern auch essbar ist!
Den Spoonie choc S gibt es jetzt in der praktischen Dose. Unsere essbaren Löffel kommen auch zu dir nach Hause, sodass du dein Lieblingseis nachhaltig löffeln kannst. Auch für unterwegs bist du damit perfekt gerüstet und brauchst nie wieder Dessertlöffel nach dem Picknick spülen. Mit unserer Dose Nachhaltigkeit bist du mit 35 essbaren Löffeln ausgestattet und kannst die Dose danach sogar noch kreativ weiter verwenden!
Nutze unsere essbaren Löffel zum Beispiel für Eis, Frozen Joghurt, Dessert und vieles mehr! Mit unserem Schokoladen Löffel gibt es zum Eis auch gleich einen leckeren Keks mit Kakao Note dazu! Beim Löffeln hält der Spoonie mindestens 60 Minuten durch, ohne weich zu werden.
Danach kann der essbare Löffel einfach mitgegessen oder biologisch entsorgt werden. Mit dem Spoonie verursachst du so also keinen Müll und tust etwas Gutes für die Umwelt!
Why actually rescued cocoa shells?

The Spoonie choc S is our first edible spoon made from the shells of the cocoa bean. Although cacao bean shells contain valuable fiber, they are left behind as a waste material by the ton during the production of chocolate. But we salvage these shells and then process them into fiber and ultimately into Spoonie choc S. So by upcylcing the cocoa shells, we are providing a sustainable circular economy in addition to reducing plastic.
More about the edible spoon Spoonie choc

Thanks to the cocoa shell fibers, our edible spoon tastes pleasantly of cocoa and dark chocolate.We deliberately use little sweetness, so that the ice cream or dessert remains in focus. Because the spoon can simply be eaten along. Even if the spoon is disposed of biologically, you don't need to have a guilty conscience. Because it is made of renewable raw materials.
Our edible spoons have been awarded the Green Brand seal of approval and are therefore sustainable all along the line!
We not only upcycle the shells of the cocoa bean. You can also reuse the tin, for example for spices. Our tin is mainly made of cardboard and is therefore also perfect for upcycling as a pen holder or much more!
Do you already know our Twirly tin? You can now enjoy our edible and sustainable stir sticks at home. Here you can also find more edible cutlery.
Do you have questions about our products, are you looking for spoons for your catering business or dealer conditions? Then contact us directly at sales@spoontainable.de. We are happy to help you.