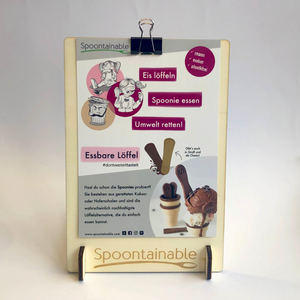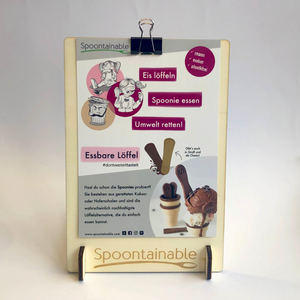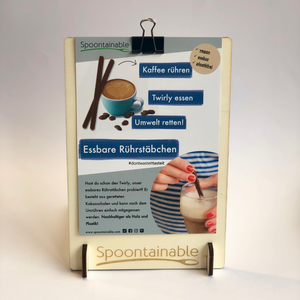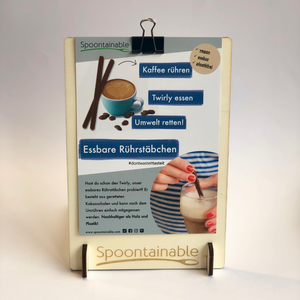 On Sale
Counter display
Our counter display  
Our practical counter display consists of a wooden base and a DINA5 information sheet. This informs your customers about the advantages of the edible spoons and their sustainability. 
Show that you are committed to innovative sustainability with the counter display.
Our counter display can be clamped into the wooden base. The counter display is printed on both sides because it contains the most important information about Spoonie choc and Spoonie classic. That's why the display is ideal for the counter or can be placed on the tables of the seating areas. 
What else our counter display offers:
Plastic-free with wood base  
Printed on both sides
Exchangeable DINA5 format
The counter display is made in Germany. In addition, we also design the shipping to be as sustainable as possible.
More ways to inform your customers
Inform your customers additionally with our A2 poster. This gives them all the information about the edible spoons at a glance. You can also label your ice cream parlour at the entrance with the Spoontainable sustainability stamp. For customers who are specifically looking for Spoontainable products.