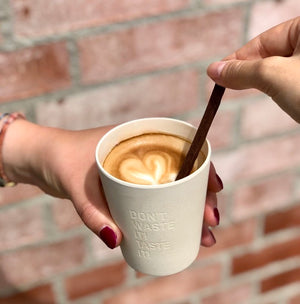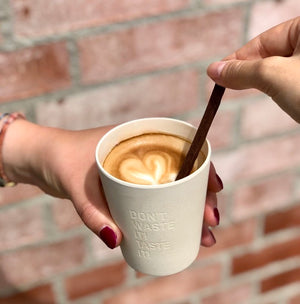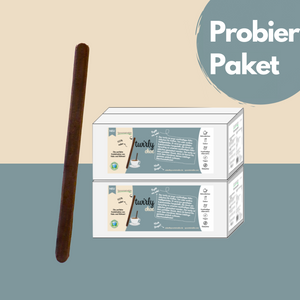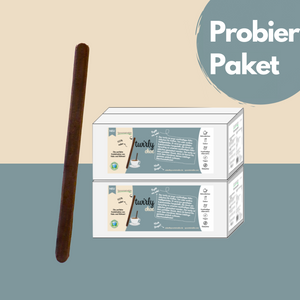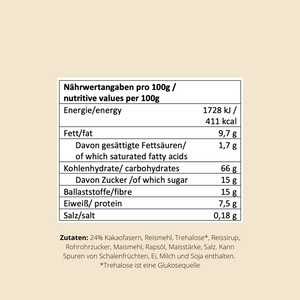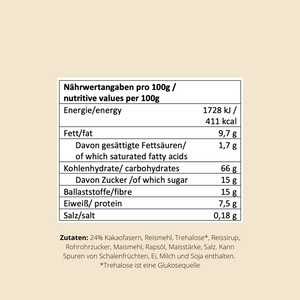 On Sale
Twirly choc - Edible stirrer
Edible Stirrer Twirly Choc by Spoontainable
+++ Start sustainable into the winter season with our Twirly! Don't miss our fall discount +++
Thin wooden or possibly even plastic chopsticks to take home and throw away after stirring once? 🤨This is now an end! 😍 Because now there is the edible stirrer Twirly to the sustainable coffee and the coffee to go mug in addition!
TWIRL IT LIKE IT'S HOT 🔥☕️!
The Twirly goes perfectly with coffee, tea or hot chocolate. Simply stir your favorite hot beverage with the Twirly and enjoy it as a snack afterwards. Because our edible stir sticks are cookie and stirrer in one! So you can take your sustainable coffee with you, save the washing up, and do something good for the environment!
The Twirly Choc is:
 
3 good reasons why you need the Twirly, the edible stirrer:
Biscuit & stirrer in one! You can simply eat our Twirly after stirring and even protect the environment. It doesn't get much more sustainable than that, does it? 
Single-use plastic has been banned since 2021. This also includes plastic stirrers. So it's time for a truly sustainable alternative. Our Twirlys are made from rescued cocoa shells and thus promote a sustainable circular economy.
The Twirly is vegan, gluten-free and e-substance-free. We also offset the CO2 emissions generated during production. 
More about the edible stir stick Twirly Choc
Our edible stirrer tastes pleasantly of cocoa and dark chocolate thanks to the cocoa husk fibers. We deliberately use little sweetness so that the taste of the coffee remains in focus. Even if the edible stirrer is disposed of biologically, you don't need to have a guilty conscience. Because it consists of renewable raw materials.
Our edible stirrers have been awarded the Green Brand seal of approval and are therefore sustainable all along the line.
Looking for more cutlery alternatives?

Then why not try out our edible spoons? We have put together some more attractive trial packs for your catering business, so you can try our edible spoons and see for yourself!
One carton contains 1.7 kilos of Twirlys, which equals about 600 Twirlys.